Pizza Lunch
10 oktober 2021
Op 10 oktober stoken we de houtoven op en kun je je eigen pizza's bakken.
Wij zorgen voor het deeg en jij belegt je pizza met wat jij lekker vindt en schuift hem in de houtoven. Een minuut later is je pizza klaar.
De tomatensaus maken we zelf. Alle ingrediënten zijn natuurlijk biologisch. 
€ 14,50 p.p. voor vegetarische of vegan pizza's
Wil je er graag vlees bij, dan wordt het € 17,50 p.p.
Om je niet te lang te laten wachten, werken we met reserveringen op verschillende tijdstippen. Laat ons weten hoe laat je zou willen komen en wij kijken of de gewenste tijd nog beschikbaar is. Vanaf 12.00 u kun je ieder kwartier reserveren.
Reserveren kan via ons contactformulier of per mail aan info@natuurlekker.nl.
Zien we je op 10 oktober?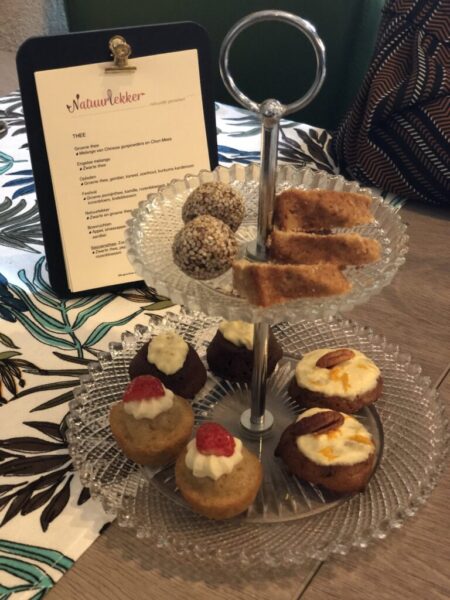 Wil je meer weten over of reserveren voor een high tea, lunch, bijeenkomst, vergadering of catering? Via onderstaande knop kun je contact met ons opnemen.