Natuurlekker is een theeschenkerij gelegen langs mooie wandel- en fietsroutes. Het is de ideale plek om tijdens een wandeling of fietstocht van een kop thee of koffie met een heerlijk stukje taart te genieten. Natuurlekker ligt in een mooie en rustige omgeving en staat voor kleinschalige gastvrijheid en pure producten. Bij mooi weer kun je heerlijk op het terras vertoeven.

Bij Natuurlekker wordt gewerkt met biologische en lokale ingrediënten. Alle lekkernijen en high tea gerechten zijn huisgemaakt en worden zo natuurlijk mogelijk bereid. De producten van het seizoen bepalen het aanbod op de kaart. Er is een wisselend assortiment aan zoete verleidingen.
Duurzaamheid staat hoog in het vaandel; er wordt gestreefd naar zero waste en de koffie- en theeresten gaan de tuin in als compost. Bij het opknappen en inrichten van de theeschenkerij kregen veel bouwmaterialen en andere spullen een tweede leven.
Kom gezellig langs en ontdek Natuurlekker…
Liefs,
Josine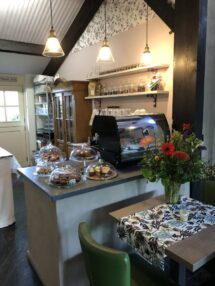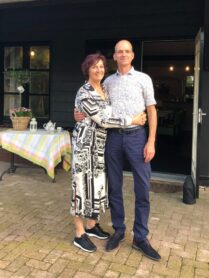 Lees hier wat gasten van Natuurlekker vonden!
'Vanmiddag geweest en het was zooo lekker! Heerlijk rustige omgeving, leuke gastvrouw en superlekker eten. Wat wil je nog meer?'
'Heel goede lunchgelegenheid. Mooie omgeving, vriendelijke bediening, super lekkere gerechten.'
'Jullie hebben ons verwend met zoveel lekkernij, de gezellige sfeer en jullie vriendelijkheid.'
'Gezellige locatie, leuk ingericht, oog voor detail. En vooral uitzonderlijk lekker en een verantwoorde high tea.'
'We zijn echt positief verrast over de kwaliteit en de verschillende smaken. We willen zeker weer een keertje langs komen.'
'Ik heb alleen maar positieve dingen te zeggen over deze plek!'
'Al het eten was ontzettend lekker en niet de standaard, simpele vegan dingen die je normaal voorgeschoteld krijgt. De zoete dingen waren ook niet te zoet, wat wij heel fijn vonden. De balans was perfect!'
'Lovely people and great food. All homemade and fresh!'
'Wij hebben genoten van de heerlijke high tea, sfeervolle omgeving en jullie hele vriendelijke aandacht!!!'
'Very cosy place in a nice area for cycling and walking. Great and friendly service. We are looking forward to come again to try the high tea.'
Wil je meer weten over of reserveren voor een high tea, pizza's bakken, met je club langskomen voor een lekkere versnapering? Via onderstaande knop kun je contact met ons opnemen.