Wandelen en fietsen
Natuurlijk genieten!
Natuurlekker ligt op de perfecte locatie om tijdens je wandeling of fietstocht even te ontspannen en weer op te laden met een verse kop thee en een lekker stukje taart of een heerlijk biologisch sapje.
Vele wandel- en fietspaden lopen door deze mooie omgeving.
Wandelen:
Tussen de knooppunten 47 en 70 van het wandelroutenetwerk West-Brabant (VVV) ligt de theeschenkerij direct aan de route.
Wandel je een van de Sprundelse Kuierpadjes; de Lokkerbergroute of Bliklooproute van Beleef Sprundel? Loop dan niet alleen langs, maar kom gezellig even binnen.
Loop vanuit Natuurlekker links de straat uit en je komt al snel bij het uitkijkpunt over De Lokker. Je vervolgt je weg om een mooie wandeling in natuurgebied De Pannenhoef te maken. 
Fietsen:
Maak je gebruik van een fietsknooppuntenroute van de ANWB en fiets je van knooppunt 77 naar 09 of andersom, dan sla je halverwege even de Kolkstraat in voor een versnapering.
De fietsroute Typisch Sprundel voert je langs de mooiste plekjes van dit kerkdorp. Met een klein uitstapje vanaf de Turfstraat ben je zo bij de theeschenkerij.
Voor je E-bike is er een oplaadpunt.
Fiets- en wandelclubs
Wil je met je fiets- of wandelgroep een leuke tocht uitzetten in deze mooie omgeving en starten of een tussenstop plannen bij Natuurlekker? Je bent bij ons van harte welkom voor een kop thee of koffie met iets lekkers. Voor de liefhebbers hebben we ook heerlijke biologische vruchtensapjes en frisdranken.
Met een groep vanaf 10 personen kun je ook op een weekdag reserveren. 
Neem vrijblijvend contact op, we denken graag met je mee.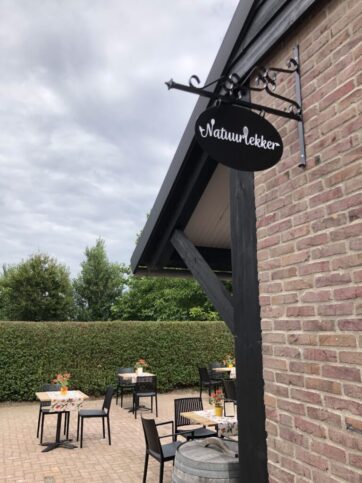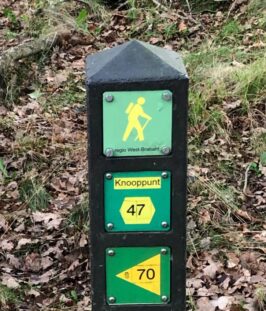 Wil je meer weten over of wil je je tour met je fiets- of wandelclub bij ons beginnen of eindigen met wat lekkers? Via onderstaande knop kun je contact met ons opnemen.