Gezellig
Natuurlijk genieten met een gezelschap…
Iets te vieren, een teamuitje of aan de wandel met je club?
Wil je voor een speciale gelegenheid of gewoon omdat het kan met een (klein) gezelschap reserveren? Met je familie van een heerlijke high-tea genieten? Pizza's bakken met je team? Een tussenstop maken voor koffie/thee en wat lekkers met je wandel- of fietsclub? Een babyshower organiseren? Of een variatie hierop?
Dat kan natuurlijk in onze theeschenkerij. In het weekend of op weekdagen kun je met een groep (minimaal 10 personen) bij ons reserveren. We stoken de houtkachel op, steken de kaarsjes aan en zorgen voor wat lekkers. 
Reserveren voor een kleiner gezelschap kan in overleg in het weekend. De mogelijkheden zijn dan wat beperkter, maar we doen je graag een passend voorstel. 
Klik voor meer informatie over high tea of pizza's bakken.
We verwelkomen je graag!
Neem  vrijblijvend contact met ons op en we denken graag mee over de invulling.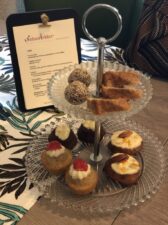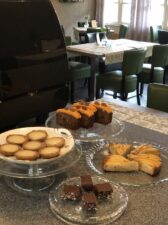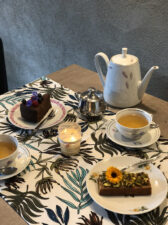 Wil je meer weten over of reserveren voor een high tea, pizza's bakken, met je club langskomen voor een lekkere versnapering? Via onderstaande knop kun je contact met ons opnemen.