Groepen
Natuurlijk genieten met een gezelschap…
Iets te vieren of een teamuitje?
Wil je voor een speciale gelegenheid of gewoon omdat het kan met een gezelschap lunchen? Met je familie van een heerlijke high-tea genieten? Of gezellig samenzijn met een groep?
Dat kan natuurlijk in de theeschenkerij. Of we serveren een lunch of high tea aan een lange tafel in de tuin. Hoe romantisch wil je het hebben?
Misschien wil je er een dagje van maken met bijvoorbeeld een wandeling onder begeleiding van een gids, ritje in een huifkar, workshop schapendrijven, een picknick? Laat ons weten wat je zou willen en wij gaan het voor je regelen.
Klik hier voor meer informatie over lunch en high tea.
Groepen vanaf 10 personen kunnen ook buiten het weekend bij Natuurlekker reserveren.
Meer weten? Neem  vrijblijvend contact met ons op en vertel ons om wat voor bijeenkomst het gaat, op welke datum en tijd, met hoeveel personen en we denken graag mee over de invulling.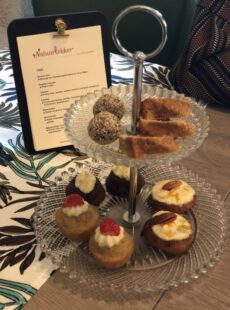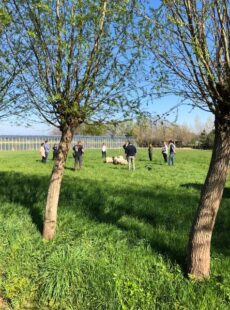 Wil je meer weten over of reserveren voor een high tea, lunch, bijeenkomst, vergadering of catering? Via onderstaande knop kun je contact met ons opnemen.